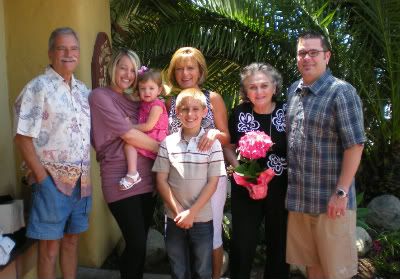 Sunday we celebrated Mother's Day a week late to help avoid the crowds and high price brunches. We ate at El
Torito
in
laguna
Hills with Jeff's parents and Ma. It was a very nice brunch with loads of
gluttonous
food.
Rylyn
liked the waffles and jello. Ethan enjoyed the pork sausage and many sweet deserts offered. Yes, I think he samples a little of all that was offered. It
definitely
was not a day to try to stick to a diet! Oh well there is always
Monday
, right? Happy Late Mother's Day to all the Mommies in my life!