Here are some pictures from Memorial Day. We had a BBQ at our house with my sisters family and my parents. Rylyn was excited to have her favorite playmate and cousin over for the afternoon. Ethan was at a friends house for most of the BBQ. He is getting into the stage where friends are more important then family. (sigh) Well the girls had fun anyway and the adults enjoyed good food and mojitos! 
I tried to take some pictures of Rylyn but she is refusing to look at the camera these days. She thinks it is pretty funny. I of course find it frustrating.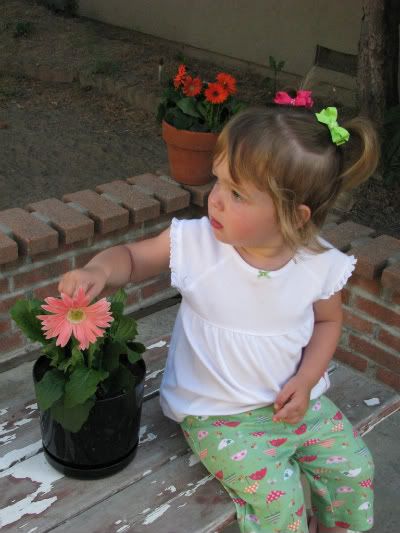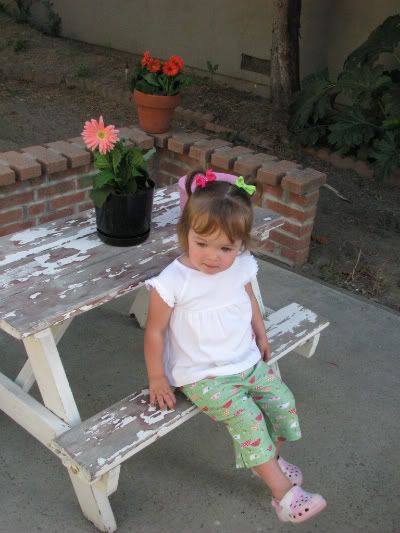 The girls were enjoying their dinner on their own special picnic table.
And I have to leave you with this unrelated photo of Rylyn. It deserved the caption "No Autographs Please."