Last weekend we joined Jeff's parents in Palm Desert at the Marriott Desert Resort Condos for three days of fun in the sun. We couldn't have asked for better weather. It was only in the high 80's and there was also a decent breeze. We played golf, swam, BBQed, and had some good old family time.
This is my first ever golf game. I did OK and had fun which I guess is the point. I used Lynn's clubs and wore my flip flops.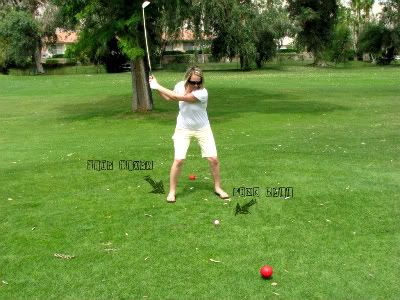 Here are more pictures from the golf game. Notice that Jeff's is golfing while talking on his cell phone!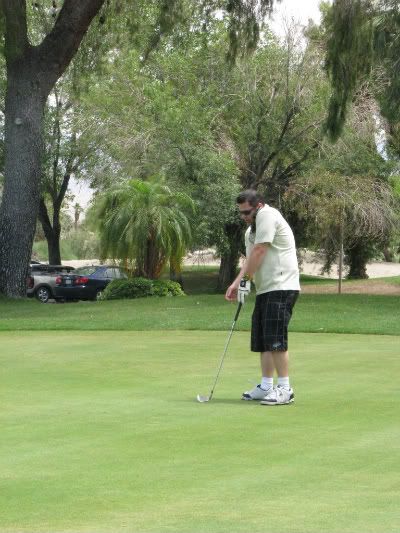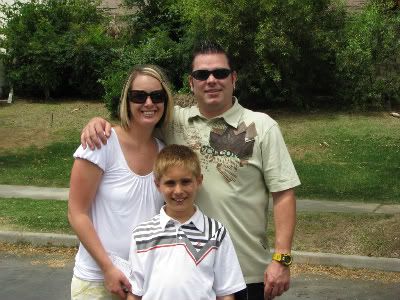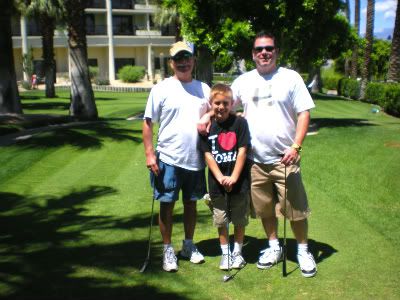 And after a long day in the sun.......
Ethan played me at chess and beat me the first time. We played again and I came back for the win. After we were done Ry wanted to know if she could play too.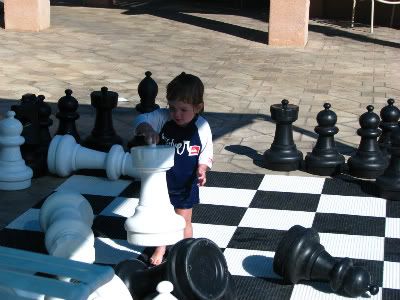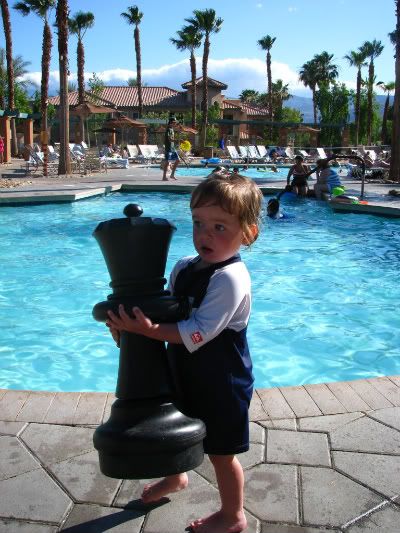 After we BBQed Ethan, Ry, and I ran around on the deserted golf course.
On Saturday night we ate dinner at the Hog's Breath Inn, which has a surprisingly good and cheap happy hour in the bar.